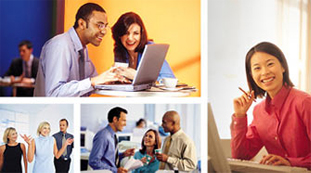 Back Bay is a privately held company based in Clifton Park (Albany), New York. Back Bay is committed to raising the standard of accounting software consulting for small and medium sized businesses by advising, implementing and supporting solutions that work most effectively in your business industry.
Back Bay was founded by CEO, Keith Fitzgerald. Drawing from his experience as a CPA in public practice for over 10 years, Keith has steered Back Bay to become a leader and trusted advisor in the accounting software market. In addition, Susan Lenz, the companyís VP of Operations, with her extensive IT and database background, has helped our firm achieve high accolades from its clients and peers in the industry.
Our emphasis isnít always on price of a solution but rather the value the solution brings and its return on the investment. We have clients doing in excess of $5 million in annual sales where a QuickBooks solution costing less than $1,000 annually was the right fit. We also have clients with less than $1 million in annual revenue that needed a more unique, robust software solution like Sage MAS90 to fit their needs. Our evaluations of everything from your accounting personnel to your industry environment help us understand and deliver the ideal software solution.
We are firm believers that our value as your partner advocate goes beyond simply finding the right software solution for your business. We really shine after the implementation with what we refer to as our Accounting Health Check Services. This service is the reviewing and training of your Companyís financial accounting personnel, controls, policies and procedures with our ultimate goal of consistently providing, in a timely and professional manner, presentation quality financial statements and reports to owners and management.